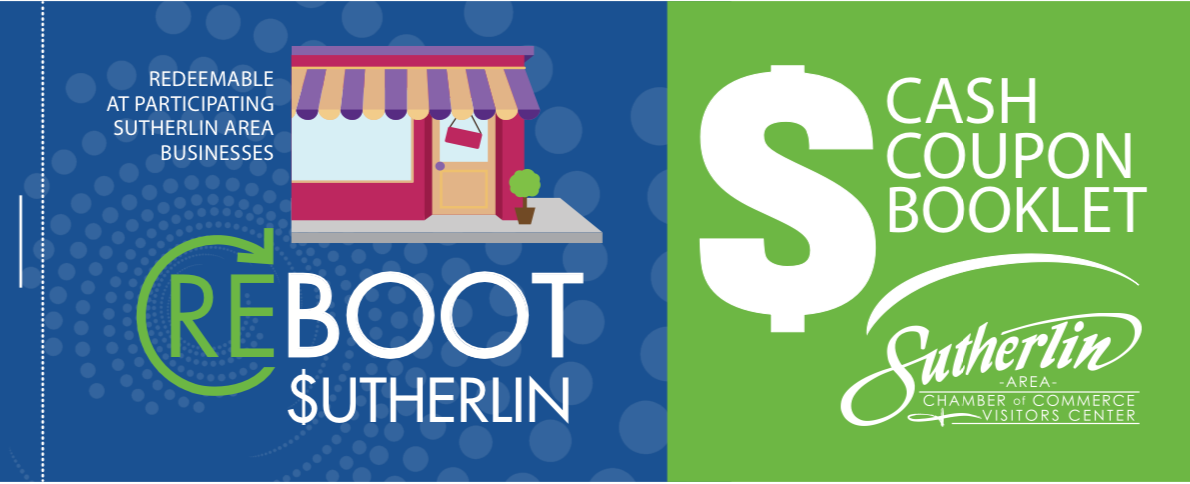 Now accepting Community Cash:
Nellie's Deli and Tap House
Best Western Hartford Lodge
Participating Businesses:
Balanced Fitness
303 W Central Ave
(541) 459-3395
Best Western Hartford Lodge
150 Myrtle St
(541) 459-1424
Country Flowers
1340 W. Central
(541)459-3746
Dakota Street Pizza Company
105 Dakota St
(541) 459-0005
Family & Friends Mercantile
227 W. Central Ave
(541) 459-4307
Henry's Bakery
145 Myrtle St., Ste 100
(541) 459-3244
Massage Central
119 S. Calapooia St.
(541) 733-2810
Nellie's Deli and Taphouse
667 E Central Ave
(541) 459-4495
Pedotti's Italian Restaurant
1332 W Central Ave
(541) 459-3773
Reflexology by Tami Marie
115 East 1st Avenue
(503)580-9597
The Body Shop Total Fitness
121 W Central Ave
(541) 459-3395
Tub-Time Treasures
226 W Central Ave
(541) 430-0871
Winston Notary Services
(541) 671-9504
The Sutherlin Reboot: Community Cash is designed to support our local businesses while embracing how important it is to Reboot Sutherlin after this unprecedented shutdown. The Community Cash Program allows local businesses and organizations to purchase community cash in our first phase. If the program is successful, it will be opened up for the community to purchase Certificates in the future. Community Cash recipients can redeem the certificates at program participants, thereby encouraging the patronage of our local businesses.
Benefits for Participating Businesses:
Your business will be issued a check for the full face value of the certificate. There are no redemption fees.
It's good for our community as we aggressively promote shopping local and provide an easy mechanism to do so through the Chamber Community Cash program.
It's good for our members as they take advantage of a free benefit that is designed to drive traffic through member's doors as a result of our promotion and advertising of the program.
Participating Chamber members are reimbursed within one week when redeemed certificates are presented at the Chamber office for payment.
Benefits for Customers:
They can choose where to spend their "Chamber Community Cash" at local businesses, ranging from retail, dining, and personal care!
How to Order:
Email tracy@visitsutherlin.com or call 541-459-3280 to place your order. The cash is sold in $100 booklets.
Available for purchase at the Chamber office, located 1310 W. Central Ave, Sutherlin. Our hours will be 10am-2pm Mondays and Fridays.
All orders must be picked up at the Sutherlin Area Chamber of Commerce office between 10:00 am and 2:00 pm or we can arrange delivery
Payment is due at time of pick up, we accept check, cash, and credit card.
How To Redeem:
Each certificate will be valued at $10. You can bring the certificates to the Chamber Office on Monday each week or you can arrange pick up at your business. Email tracy@visitsutherlin.com by Sunday night to let us know if you have certificates for us to pick up.
Bills will be counted, and a check will be issued and available by Friday of that same week. We can either have it here at the Chamber office for pick up or we can arrange delivery.